TRINITY METHODIST CHURCH, SPENNYMOOR
Rosa Street, Spennymoor. DL16 7NB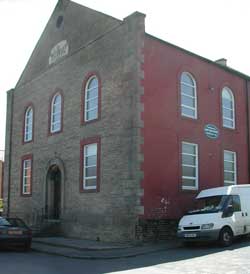 Spennymoor is situated just off the A688 between Bishop Auckland and the intersection with the A167 at Thinford. The church is located behind Whitworth Terrace, at the bottom of Edward Street.
Spennymoor fellowship warmly welcomes you to
Sunday Services 10.30am

For further information about the church or baptisms / weddings / funerals:

Please contact: Rev. Christopher Humble.