WILLINGTON METHODIST CHURCH
Wesley Street, Willington. DL15 0AG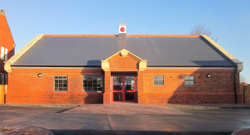 Willington is situated on the A690 between Durham and Crook.
The church serving the community is signposted on the main street; turn off near the Co op.
Willington Open Door Church warmly welcomes you to church on Easter Day and then fortnightly
Sunday Services - 10.00am
- 11.00am
Covid guidelines in place.